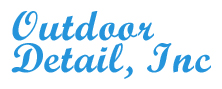 Outdoor Detail is the Fort Wayne leader in utilizing the latest innovations in lawn irrigation technology. They provide highly efficient irrigation systems and offer a complete line of irrigation services.
Mark S.
Owner- Outdoor Detail
"Media Bug was great to work with and provided a beautiful website. We also use them as marketing consultants which is a huge help and saved us the cost of hiring a marketing director."
Mechelle C.
Owner - Pure Image Spa
"Media Bug is such a professional outfit with a genuine care for their clients and it shows. I highly recommend Media Bug and Brandon. They will establish your needs and see to them in a very cost effective manner."
Chuck Kern
Owner/Valle Vista Wedding & Conference
"I had the same website for many years and Media Bug built a new site that you could actually be accessed on cell phones and it looks amazing! I've already seen my traffic go up and my bounce rate go down. "